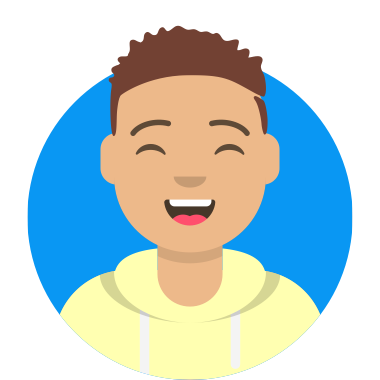 Matt Ottley was born in 1962 in the Highlands of Papua New Guinea where he spent the first twelve years of his life. His family then moved to Sydney, where he attended high school and studied painting under the artist Stan Clements. Struck by wanderlust after completing school, Matt worked as a jackeroo on cattle stations in western Queensland before returning to Sydney to study fine arts at the Julian Ashton School of Art. He also began studying the classical guitar and musical composition.
Matt has travelled widely, both within Australia and Europe. He lived for two years in Britain where his paintings were exhibited in some of London's leading galleries. His work has also been shown widely across New South Wales and Queensland. He continued to work from time to time as a stockman on remote cattle stations, then settled in Sydney in 1993 to work as a landscape gardener and creative artist. He now lives in the Tweed Valley (northern NSW) where he continues to write and illustrate books, and to compose music.
Matt has had illustrations published in numerous books, both fiction and nonfiction. His books have continued to grow in popularity, What Faust Saw having become an international bestseller along with its sequel, Faust's Party shortlisted for the 2001 CBC Awards). Sailing Home (with Colin Thompson), a CBC Notable Book in 1997, and Mrs Millie's Painting (1997) were also extremely well received. Luke's Way of Looking (with Nadia Wheatley), released in 1999, was an Honour book in the 2000 CBC Picture Book of the Year Awards.
Matt is now established as a formidable force in the world of children's literature. His recent picture books include Hyram and B (text by Brian Caswell), and two collaborations with author Josie Montano, The Bubble and The Penguin. Matt's latest book, Requiem for a Beast, is an ambitious project that combines all his talents as a writer, painter and composer. He describes this as a 'multi-modal work', using the formats of graphic novel, picture book, novella and musical score. This ground breaking book was the winner of the CBCA 2008 Picture Book of the Year Awards. His latest picture book, with text by John Marsden, Home and Away, was shortlisted for the CBCA Picture Book of the Year Awards in 2009. Matt is currently working on a book with Gary Crew, The Serpent's Tale.
Matt has a range of talks and workshops to suit students across the K – 12 spectrum. Because of his diverse background, he particularly welcomes the chance to work with pre-adolescent and adolescent boys, addressing issues of self-esttem, male stereotyping and masculinity and encouraging their creativity. If a residency is under consideration, involve teachers in the art and music departments to maximise the benefits of Matt's visit.
More information, including extensive teacher's notes, can be found at www.mattottley.com
Feedback from Matt's school visits
"Matt was great. They loved being able to create a story together which Matt drew and the class got to keep! Matt is so talented and fantastic with the students. He cleverly wove music, art, writing and imagination to capture and engage the students throughout the session. It was great to have all the children draw under his guidance and see the satisfaction of achievement in every one of them"
"I must say that the time we spent with Matt Ottley was just amazing. Such a talented man! The kids are still talking and that is saying something … Excellent presentations … His techniques and ideas reinforced a lot of the curriculum (added bonus!) … It was a screaming success."
"Students were all engrossed in what Matt was doing and saying. Some are now trying to follow his methods of drawing and painting. Well worth waiting for!"
---
On 15 August 2008 Matt Ottley's book, Requiem for a Beast, was awarded Picture Book of the Year by the Children's Book Council of Australia. This decision has caused some controversy.