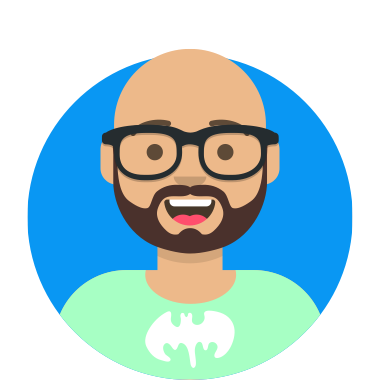 Brian Caswell was born in Wales in 1954 and emigrated to Australia when he was twelve. He became a rock musician in the 1970s and later a high school teacher specialising in history, English and creative writing. He worked in high schools in Sydney's south-west for 15 years, abandoning full-time teaching in 1991 once it was clear that his writing career was set for success.
Brian is one of Australia's most popular and most awarded writers for young people. His first book, Merryll of the Stones (published in 1988), was shortlisted in the CBC Book of the Year Awards and he has now written nearly twenty books. All Brian's published books have been listed as Notable Books by the Children's Book Council. Mike, Maddie, Lisdalia, Relax Max and, more recently, the Alien Zones series are for primary readers. His books for high school students include A Cage of Butterflies, Asturias, Deucalion and its sequel, The View from Ararat. Both A Cage of Butterflies and Deucalion were shortlisted for the CBC Book of the Year (Older Readers) and The View from Ararat was shortlisted for the NSW Premier's Literary Awards.
Only the Heart, which was written in collaboration with David Phu An Chiem, looks at the lives of Vietnamese refugees and was followed by The Full Story, a challenging and moving love story written in collaboration once again with David Chiem. Brian has always had a strong interest in film and is now moving into the area of screenwriting as well. He and David are currently working on the screenplay for Only The Heart. Brian's latest books are Double Exposure, Loop (a collection of short stories) and Cruisin'.
As an ex-teacher, Brian is now involved in developing cutting edge education programs and is a popular choice for talks and creative writing workshops. He welcomes opportunities to address teachers on the subject of reluctant readers and is in constant demand as a speaker at professional development courses and conferences with his thought-provoking ideas about children and reading in the twenty-first century.
Some comments about his talks include …'Brian was a very personable and very entertaining. He managed the children very cleverly and also managed to teach them a thing or two!' … 'enjoyed the sessions immensely – he has great rapport and interaction with this age group (10-15 )' , and from a teachers' talk, 'an excellent guest speaker … his Alienzones series has an interactive website to complement the books … an ideal way to hook readers in, and allow them to participate, interact, rather than just be "told" a story.'
Feedback from Brian's school visits in 2004:
'The students enjoyed his sense of humour and could connect to his book themes. The older students benefited from his explanation of how he actually creates a story, giving them positive writing ideas'