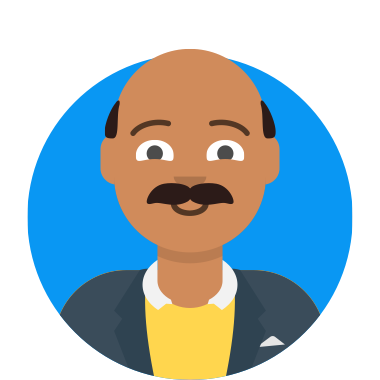 Tohby Riddle is an illustrator and writer whose deceptively simple illustrations contain the most fascinating detail. His picture books charm children and all lovers of illustration.
Tohby was born and raised in Sydney and has a BA in Visual Arts and a BSc (Architecture) although he has spent his post-graduate years doing anything but architecture – with great success. Since 1989 he has been accountable for a number of picture books that have been published in Australia, the United Kingdom and the United States. These include Careful With That Ball, Eugene!, A Most Unusual Dog, Arnold Z Jones Could Really Play the Trumpet, The Royal Guest and The Tip at the End of the Street. The Great Escape from City Zoo, released in 1997, was shortlisted both for the 1998 Children's Book Council Picture Book of the Year Awards and the NSW Premier's Literary Awards and The Singing Hat. A Magpies review says that: 'Reading books like The Singing Hat and Riddle's equally remarkable The Tip at the End of the Street … places the reader's mind … in a position to find and receive the most beautiful and improbable things.' His latest picture book is Nobody Owns the Moon (shortlisted for the 2009 CBCA Picture Book of the Year award, and he has published a series of board books – Dog and Bird Follow the Butterfly and Dog and Bird Water the Garden. Tohby has illustrated The Word Spy, written by Ursula Dubosarsky, a book which takes a quirky look at the English language and was the winner of the Patricia Wrightson Prize in the 2009 NSW Premier's Literary Awards and an honour book in the 2009 CBCA Eve Pownall award. Tohby's first book for young adults, The Lucky Ones, is a coming-of-age novel which fits well into the HSC Area of Study, Belonging
As well as creating picture books, Tohby contributes cartoons to a number of publications and is regularly featured in the Sydney Morning Herald's Good Weekend Magazine. The popularity of Tohby's cartoons has lead to the release of two collections of his work entitled The Big Idea and Pink Freud.
Tohby's Public Appearances
He also enjoys visiting schools to talk about his work, in particular the development of an idea from a sketch in a notepad through to a finished book. He believes the picture book medium, being both visual and verbal, offers great potential for storytelling for people of all ages – children and adults alike. Tohby has also made recent appearances at both Sydney and Melbourne Writers' Festivals.