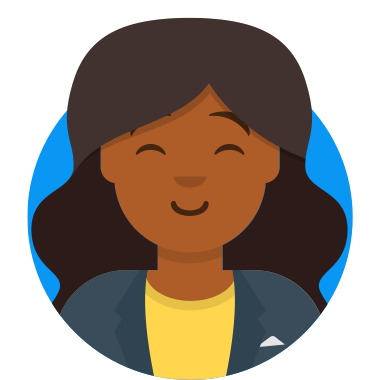 Ursula Dubosarsky was born and grew up in Sydney. She wanted to be a writer from the age of six. Now having published a number of award-winning books for children and young adults, Ursula is regarded as one of the most talented writers in Australia.
Her books for younger children include Maisie and the Pinny Gig, Honey and Bear and Special Days for Honey and Bear (illustrated by Ron Brooks), and most recently, The Terrible Plop (illustrated by Andrew Joyner). She is the author of three Aussie Bites – The Strange Adventures of Isador Brown, The Even Stranger Adventures of Isador Brown and Isador Brown's Strangest Adventures of All, as well as four Aussie Nibbles – The Two Gorillas, Fair Bread, The Magic Wand, and The Puppet Show. For upper primary readers she has written High Hopes, Zizzy Zing, The Last Week in December, The White Guinea Pig, The First Book of Samuel, My Father Is Not A Comedian, How to Be A Great Detective, and The Game of the Goose, a haunting and imaginative story of three children's adventures inside a very unusual board game. Her books for young adults are Black Sails, White Sails, Bruno and the Crumhorn, Theodora's Gift, Abyssinia, and most recently, The Red Shoe
Ursula's latest book, The Word Spy (illustrated by Tohby Riddle), is an exploration of the oddities of the English language. It is the winner of the 2009 NSW Premier's Literary Award and also an honour book in the CBCA Eve Pownall Award for 2009.
Ursula's work is recognised overseas as well as in Australia and she has won many awards for excellence, including the 1994 Victorian Premier's Literary Award and the NSW Premier's Literary Award for The White Guinea-Pig. In 1995 she won the NSW Premier's Ethnic Affairs Commission Award for The First Book of Samuel which was also named an Honour Book in the 1995 CBC Book of the Year Awards. In 2004 she won the Adelaide Festival Award for Literature for Abyssinia. In 2006 Ursula won both the NSW and Victorian Premier's Award for Theodora's Gift and the Queensland Premier's Award for The Red Shoe.
Magpies Magazine has written about her work: 'Ursula Dubosarsky is one of the few truly original and talented voices speaking to children through literature today.' In Stephen Matthews' book, The Eye of the Soul (interviews with 17 Australian writers for children and young adults), Ursula speaks as follows: 'Storytelling is as natural, as vital maybe, as breathing … Whenever I do creative writing workshops with children, there's a tumbling need for each child to tell a story.'
Ursula is available for writing workshops and for general talks about her work and is very happy to address infants, primary and high school students as well as adults. Ursula has three school aged children of her own, and a number of guinea pigs, many of which feature in her books!
Comments on Ursula's school visits:
'She was great fun; even our very sophisticated and world-weary Year 6s were cracking up' … 'warm, interesting and funny' … 'a terrific speaker'. Another teacher commented … 'I thought she was wonderful. She enthused students in their writing and made the whole experience of a writing camp come alive.'
'Children and teachers enjoyed Ursula's talks and workshop very much. She was well prepared, energetic and connected well with the children through her humour and personal stories.'
'Great interest and attention from students of all ages groups' … 'Ursula's books have now all been borrowed (and bought from the bookstall!)' … 'We had a very enjoyable day. Thank you Ursula!'.