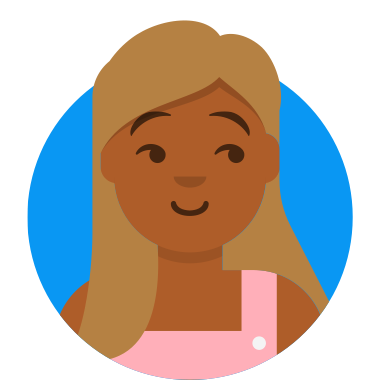 Libby Gleeson is one of Australia's best known and most highly regarded writers for young people, with a significant list of picture books, short stories and novels to her credit. Libby grew up in rural NSW and graduated in history from the University of Sydney. She has travelled widely overseas but now lives in Sydney with her husband and three daughters.
Libby's first book, Eleanor, Elizabeth, was published in 1984 and won the A & R Award for Young Readers as well as being highly commended in the CBCA Book of the Year Awards. Her subsequent novels, I Am Susannah, Dodger, Skating on Sand, Hannah Plus One and Refuge were all acclaimed, with Dodger winning the Children's Literature Peace Prize and Hannah Plus One becoming CBC Book of the Year for younger readers. Hannah Plus One has now become an extremely popular and successful series of four titles, the most recent of which is Hannah the Famous. Her latest novel, Mahtab's Story, is a powerful book based on the true life story of one young girl's refugee flight from Afghanistan to Australia.
Libby is also the author of a number of picture books including Where's Mum (with Craig Smith), Big Dog (with Armin Greder) and most recently, Cuddle Time (with Julie Vivas). Shutting the Chooks In (with Ann James) was shortlisted in the Early Childhood category of the 2004 CBCA Book of the Year Awards. The Great Bear, illustrated by Armin Greder, was awarded the prestigious Bologna Ragazzi Award for 2000, the first time an Australian book has been honoured in this international arena. An Ordinary Day, also illustrated by Armin, won the 2002 CBCA Picture Book of the Year Award. These collaborations have lead to Libby and Armin publishing Making Picture Books, a book which provides a unique insight into the creative processes involved in the 'birth' of a picture book. Libby has also contributed to a number of anthologies and written articles about writing, including a book on writing for children, Writing Hannah.
Libby has been a full-time writer since 1990 however she also lectures at several universities on children's writing and creative writing. In amongst her writing commitments and lecturing she also found time to chair the Australian Society of Authors, 1999-2000 and served on the board of the Sydney Writers' Festival. In 1997 she received the Lady Cutler Award for Services to Children's Literature.
What People Say about Libby and Her Lectures
Libby has a great deal to offer audiences of all ages, although her many commitments mean that her time to visit schools is somewhat limited. One of the groups which was lucky enough to see her in action in 2000 said, 'Great with kids! Great interaction and very interesting and informative: will make writing more purposeful to kids in the classroom. A motivating teacher as well!'
For more information look at Libby's website.