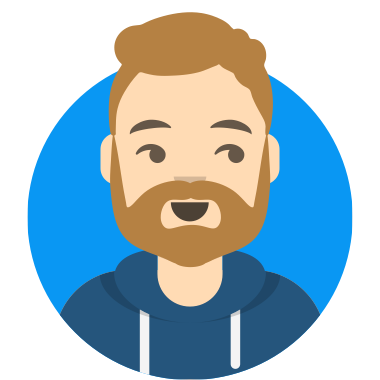 Duncan Ball is an author and scriptwriter who is best known as the creator of one of Australia's most popular children's literary heroes, Selby the Talking Dog. Selby has now had sixteen books written about him, beginning with Selby's Secret. The latest title is The Joke's on Selby, and there is now also Selby's Joke Book, compiled with Selby over long telephone conversations! The Selby books have been published in New Zealand, Germany, Japan and the USA.
Duncan's other books include the Emily Eyefinger series (Emily Eyefinger, Secret Agent among others), the Ghost and the Gory Story series and a number of books in the Case Of series, including The Case of the Getaway Gold and The Case of the Midnight Zappers. He has also written a picture book, Jeremy's Tail, illustrated by Donna Rawlins. His most recent title is My Sister Has a Big Black Beard, a collection of wicked poems illustrated by Kerry Millard.
Duncan's books have been shortlisted for many awards and often listed as CBCA Notable Books. Selby's Secret has been shortlisted so many times for the KOALA Awards that it has been inducted into the KOALA Hall of Fame, and in 2004 Duncan himself became a 'KOALA Legend'.
Duncan was born in Boston Massachusetts in the USA and then moved around a lot with his family – to Alaska, Spain and then back to the US. While he was still a teenager he became fascinated with the idea of being a painter or a writer, but went on to study mathematics and chemistry. He came to live in Sydney in 1974, where he worked as an industrial chemist, but soon decided he wanted to fulfil his original dream. He began writing for both adults and children and became Editor of the School Magazine. Duncan is now a full-time writer, living in Glebe with his wife and their cat, Jasper.
Duncan is an extremely popular school visitor and has lots to offer students about writing stories and creating characters. One teacher said of his visit …'The teachers were laughing as hard as the students. Duncan's manner with the students was fantastic! He made them all feel important and answered all of their questions'… You can learn more about Duncan and Selby at Selby's official website.
Feedback from Duncan's school visits
'The children were engaged, entertained, inspired and motivated by Duncan's talk. While the Selby and Emily Eyefinger books were always popular, they are even more so now. They are never on the shelves, and I have had to buy extra copies.'
'Duncan Ball was able to catch the students' attention and maintain their interest throughout the performance.'
'His happy and gracious disposition was wonderful. Very positive. The teachers thought he was great and kept the girls' interest.'