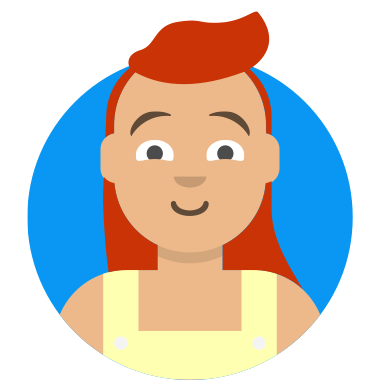 Deb Westbury has been a familiar and respected voice in Australian poetry since her work was first published in 1975. Her poetry has since been widely anthologised, including the Oxford Anthology of Women's Verse (edited by Susan Lever, 1995).
Deb was born and has spent most of her life on the NSW coast south of Sydney, developing a dual career as a writer and teacher – with an undergraduate degree in teaching and a Master of Creative Arts degree in writing.
Deb is an inspirational educator and speaker, as well as an entertaining reader of her own poetry. She teaches courses in creative writing at university and for various community groups and high schools throughout the state. In 1999 she was guest lecturer at the prestigious Catskill Poetry Workshop in the US. In August 2000 she was writer in residence for James Cook University in Queensland. She is actively involved with the Poets' Union, The Australian Society of Authors and Varuna Writers' Centre in the Blue Mountains where she presently resides.
Since her first collection of poetry, Mouth to Mouth, was published in 1990 Deb has written Our Houses are Full of Smoke (Angus and Robertson, 1994), Surface Tension (Five Islands Press, 1998) and, most recently, Flying Blind (Brandl & Schlesinger, 2002), for which she was awarded a two-year grant from the Literature Board of the Australia Council to complete.
A new edition of Mouth to Mouth was published by Hodder Education in 1998 to coincide with this book's inclusion on the English reading list for the NSW Higher School Certificate. Hodder educational titles are now distributed by Cambridge University Press.
Deb is available for talks and workshops about her work and is particularly well equipped to meet the demands of HSC students, her relaxed and approachable manner encouraging students to embrace discussion. In addition to talking about her own work, she has developed a writing workshop devoted to The Process Journal.
The Full List of Deb's Workshops
| | |
| --- | --- |
| | The Journal – a writer's best friend – using new journal writing techniques to expand your creativity. |
| | 'Whole Body Smiling' – writing from the senses, metaphor and simile. |
| | Orchestra – for teachers who want to introduce creative writing into their classrooms. |
| | A tourist in your own town – fresh ways of thinking and writing about place. |
| | 'If the shoe fits' – experimenting with point of view, dialogue and monologue. |
| | Stories that come naturally – dreams, memories and biography. |
| | The Larger Story – Archetypes, Fairy Tales and Myths. |
| | Overcoming Writer's Block. |
| | Haiku |
| | Ways of Seeing – using pictures as a stimulus to writing. |
| | Ballads for Beginners – learn to write in poetic form, favoured by Banjo Patterson and Henry Lawson and generations of Australian readers. |
| | Writing to Heal – for Women Survivors of Trauma. |
| | The Process Journal |
Deb also offers her Handmade Book Workshop. This workshop is a new way to celebrate books and writing, incorporating poetry and creative writing exercises. Complexity in form and content is adapted to all ages and abilities.