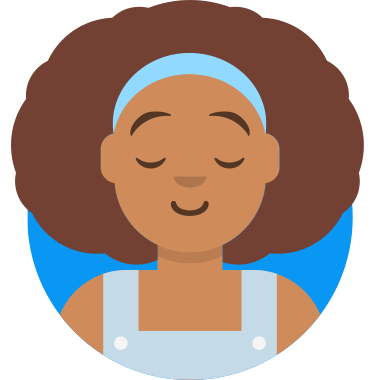 Dianne Todaro started her career in educational publishing as a primary school teacher. Her passion is to support parents to have 'realistic texts' to support each stage of their child's development. Recently, she was the Schools co-ordinator for Interrelate Family Centres. She directed the Company's sexuality education and bullying awareness programs at which more than 40,000 students and family members participate each year. Dianne holds a diploma of teaching and has a diploma of children's writing.
Dianne is the creative director behind two titles that now have international acclaim titled: Puberty Boy and Puberty Girl. In March 2011 How to Talk to Boys hit the shelves, giving a realistic picture of the challenges and choices that face girls today when they're talking to boys. In addition another concept of hers will be released later in 2011 titled: Sexpectations Girl — Sexpectations Boy, an engaging read that will give teenagers realistic expectations about sex.
Dianne understands the responsibility parents have to support their children make the change from children to young men and women. She is also a mother of a 18 year old daughter and 16 year old son. Dianne has served as an advisor to the NSW Shadow Minister for Education 2006-2008 and is a contributor to a new magazine titled: Private and Independent Schools. Her latest feature article being titled: The Battle against Bullying.
Dianne is available for the following presentations:
Teenagers: Age 14-16 years
Answering the uncut questions received from teen boys and girls aged 14-18 about their sexuality and relationships is the key that will engage students to start talking "boys" and start talking "girls".
This session will give your students the question time they need to discuss and articulate the issues that are meaningful to them about their physical attraction to the sex they are attracted to.
Students will explore 'who' is the best person to teach our teenagers about relationships and whether or not your students have the emotional vocabulary to express their needs as they change from a young person to young adult?
Is the 'school yard' and 'my space' gathering momentum for our teens to masticate the stages of boy meets girl and vice a versa? In the absence of suitable forums to talk over the most natural changes that will occur in their life – who will they turn to?
If we believe that the parent is the primary educator, how do we then engage and equip our teenagers in the continuum of "time to talk to get all the facts on being in a respectful intimate relationship" that is required long before the landscape of that first kiss.
This presentation will look at the importance and significance in the construction of links between sexuality information that will equip young teenagers with answers to their questions and will promote respect, responsibility and healthy living.
Parents
For years Dianne Todaro, an educator and author, has been engaging parents in books that open up conversations about what could be considered "the too hard basket." She says, "talking about sexuality, adolescent angst, pubescent dramas and the inevitable 'first' relationships are keys to engaging in emotional honesty and setting up open discussions with our children. After all, if we don't talk to them first, who will?"
Topics:
The first impression your teenager is conveying to the world and how you can still influence their choices.
Understanding the fears, doubts and insecurities in your teenager.
Does your teenager have a positive self reflection when they look in the mirror?
Knowing your teenager is able to articulate how to ask for help in any area of their life?
Boundaries, knowing your teenager has personal safety in relationships.
Reflecting on personal stories, lending a personalized insider edge to the adolescent challenges that lay ahead.
Teachers
HOW DO I DO RELATIONSHIPS?
A RECIPROCAL READING STUDY OF THE BOOKS HOW TO TALK TO BOYS & HOW TO TALK TO GIRLS.
Curriculum focus:
PDHPE STAGE Year 7-10 Syllabus – Stage 4 and 5
Session Outline:
Teachers will explore, identify and describe:
The influencing factors for self and others in respectful relationship.
Strategies that enhance young girls/boys ability to articulate their needs in developing relationships and in challenging situations.
Opportunity to explore qualities of positive, life giving relationships and discuss ways in which they can identify the misuse of power.