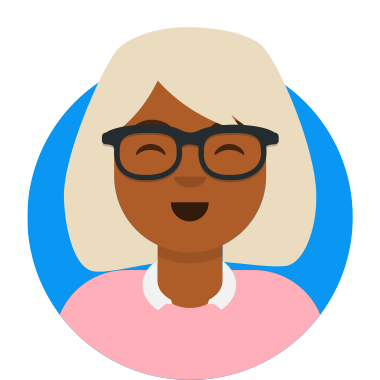 After studying Graphic Design at Sydney College of the Arts, Louise Pfanner became a freelance illustrator, designing children's fabrics and clothes and illustrating for various magazines. Her first two books, Louise Builds a House (1987) and Louise Builds a Boat (1988) enjoyed considerable success and she has since illustrated a number of books for the ABC and written for Playschool. She has written and illustrated Town Mouse and Country Mouse and Little Red Hen, both released in 1997, and she also illustrated Playschool's The Green Book. Her successes in Australia lead to the opportunity to illustrate two books for the US market, Pokey Mouse and The Moose and the Fly. Louise's most recent publications are Our School Fete (with Kim Gamble) and Little Lucie's Diary, both published late 2004.
Louise has wide experience in every aspect of children's books – as an illustrator, a writer, a bookseller and as a regular book reviewer for Sydney's Child. She has an MA in Children's Literature and is an inveterate reader and collector of children's books. She lives on Sydney's northern beaches with her husband and some of her four sons.
Louise enjoys talking about illustration and writing to infants and primary students. In her school talks she likes to discuss the illustration process, showing all the steps along the way from rough sketches and mistakes as well as the finished art. She draws for her audiences and also likes to include the students in this process. Louise is also available for art workshops and has participated in a number of enrichment programs.
One teacher commented "… a great mix of talking, hands on, drawing, questions … " and another said "… fantastic person to have to talk about both writing and illustrating. She interacted so well with each class and the reaction was, "We wish you could come every week!"
Feedback from Louise's school visits
"Louise had her audience captivated … presentation good … showed processes involved … involved the children … and enjoyable experience."
"Had audience captivated, presentation good, showed processes involved and engaged the children. An enjoyable experience."