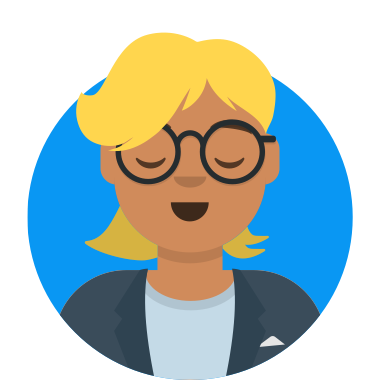 Sarah was born in London, and spent her childhood in America, Sweden, and finally NZ where she spent a lot of time digging for worms, chasing sheep, falling in rivers – and of course, doodling endlessly. She now spends her time in Sydney digging for ideas, chasing her 3 children, spilling pots of paint – and doodling endlessly. She began illustrating for children in 2007 and has since collaborated with several well known Australian and NZ authors.
Sarah was awarded the CBCA's 2009 Crichton Award for her first picture book, the beautiful, haunting Mending Lucille, by J.R. Poulter (Lothian/Hachette Livre), which was released in 2008. 2009 saw the publication of Dance of the Sugar Plum Fairy by Sue Whiting (New Frontier), a fun, sparkly book, packed full of magic, music, candymakers, greedy kings, wicked guards, and the occasional surprised camel. Next came Fearless, by Colin Thompson (ABC Books/Harper Collins), about a well-meaning bulldog with a huge heart and a tiny brain, who becomes an accidental hero. Sarah is currently working on a number of books due for release in 2010: The Fierce Little Woman and the Wicked Pirate by Joy Cowley (Gecko Press, NZ); Night Noises by Chris Cheng (Random House); and Marmaduke Duck and the Marmalade Jam by Juliette McIver (Scholastic)
She has an honours degree in literature, and as a qualified secondary teacher taught English, creative writing and art in NZ secondary schools for 5 years. In 2004 Sarah moved to Sydney and began freelancing in commercial illustration for advertising, film, editorial publishing, and toy design. She worked as an in-house designer for The Book Company, and as as art director and senior illustrator for Childhood Heroes, producing books in association with high profile sports stars such as Tim Cahill, Brett Lee, and UK footballers Steven Gerrard and Rio Ferdinand. In July 2009, she threw herself into illustrating picture books full time.
Sarah adapts her style to suit the essential qualities of an author's text, so her work ranges from emotionally charged realistic oils to quirky digital cartoons. She also handles the design and layout for most of the books she illustrates, so can speak about the process of creating a book right up until it goes to press. As a self-taught illustrator and designer she is constantly on the hunt for more information, better methods, or cunning new tricks. She can share the thrills and spills of this process of discovery with students, and help them see art as a fun, messy, exciting adventure. She enjoys building students' confidence in their own abilities, and giving them freedom to let their own imaginations off the leash.
Sarah is available for general talks about the process of illustrating and designing a picture book, using props such as sketches, dummies, and original paintings. She also runs activities for smaller groups on practical art skills, designing characters, telling stories with pictures, or interpreting visual texts. For secondary students, she conducts workshops on drawing and painting, digital media, interpreting and creating visual texts, and career paths in illustration and design. Her sessions are collaborative and interactive, and get kids sparking.
Some reviews of Sarah's work
"Sarah Davis has masterfully captured the little girl's sadness, and her use of color skillfully advances the narrative … In every possible way, this book is breathtaking. " – Mending Lucille, Pick of the Month starred review in Sydney's Child, Melbourne's Child, Perth's Child and Adelaide's Child magazines.
"Simply told, beautifully illustrated, heartbreaking but never mawkish: this had me in tears." Mending Lucille, The NZ Listener, best books of 2008
"J.R. Poulter's warm and gentle text is beautifully illustrated by Sarah Davis. The child's emotions are exquisitely captured throughout, " – Mending Lucille, Magpies Magazine
"Sheer delight…This absolutely gorgeous picture book is a treat as sweet as the lollies which adorn its pages … the illustrations are filled with colour and quirky characters." The Dance of the Sugarplum Fairy, aussiereviews.com
"The illustrations are gorgeous. Not normally a word I use but perfect to describe Sarah Davis' sugar plum fairyland." The Dance of the Sugarplum Fairy, The Reading Stack
"The detailed illustrations are … perfect for this story. Illustrator Sarah Davis really brings out the endearing Fearless—so expressive and realistic." Fearless, Bookseller and Publisher monthly