Successful from the Debut
Ever since her debut novel, Looking for Alibrandi, burst onto the scene in 1992, the character of Josephine Alibrandi has had a huge following among teenage and adult readers alike. Winner of the CBCA Book of the Year for Older Readers in 1993, Melina Marchetta's novel has remained on the bestseller lists ever since.
Looking for Alibrandi was released as a major feature movie in 2000. Starring Greta Scacchi, Pia Miranda and Anthony La Paglia, it received rave reviews and was a huge box office success. Melina's screenplay was the winner of the Premier's Literary Award and she also won the AFI Award for the Best Adapted Screenplay, one of 5 awards received by the film.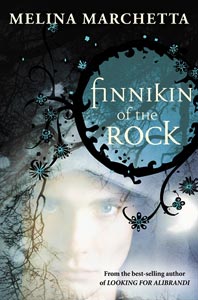 In 2003 Melina's much anticipated second novel, Saving Francesca, was released to critical acclaim and went on to win the 2004 CBCA Book of the Year for Older Readers. 2006 saw the release of On the Jellicoe Road, which went on to be shortlisted in the Queensland Literary Awards and has now been awarded the prestigious 2009 Printz Award for excellence in young adult literature. Melina's latest book is Finnikin of the Rock, (delete released in September 2008) a fantasy novel which has won the 2008 Aurealis Award for Best Young Adult Novel and also been shortlisted for the 2009 CBCA Book of the Year for Older Readers. Her next book, The Piper's Son, will be released in 2010.