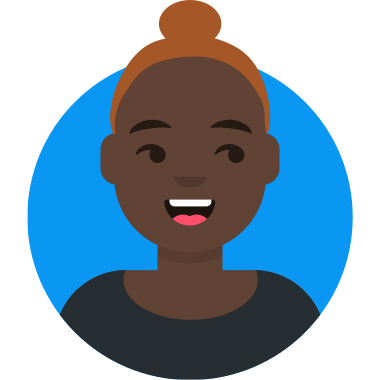 Anna Maria Dell'oso is a well-known Australian writer, journalist and critic. Her acclaimed book Songs of the Suitcase (HarperCollins) won the Steele Rudd Award. Anna's fiction has been published in many anthologies and reviews including Meanjin and the Griffith Review. Anna's first book was Cats, Cradles & Chamomile Tea, a collection from her popular column in the SMH's Good Weekend. In the 80s Anna studied playwriting at NIDA with Paul Thompson and went on to work as a librettist to several Australian composers.
Anna Maria Dell'oso was born in Melbourne into a family of Italian storytellers from the mountain villages of the Abruzzo region of Italy. From the age of five, she determined to be a writer or storyteller herself, following in the footsteps of her mother and uncle. At 14 she was first published in the national anthology, 'Youth Writes', where her work was described by the Age as 'quite stunning … her writing fairly sparkles … she'll be worth watching …'
Anna Maria began studying the violin at the age of 12 and at 16 she toured Europe and the UK with the Melbourne Youth Orchestra. Words and music competed as vocations for Dell'oso, so in typical Gemini fashion, she worked at both for a time. After tertiary studies in music and the humanities, she lived for several years in New Zealand, where she worked as a cadet journalist by day and as a violinist in the local symphony orchestra at night.
In 1978 Anna Maria returned to Australia where her writing on film and her column in The Sydney Morning Herald's 'Good Weekend' magazine became well known. Concentrating on writing, she ceased to practise as a violinist but married one instead: childhood fellow student, David Saffir, who was for a time the leader of the New England String Quartet. Believing drama to be the most technically exacting of the writing disciplines and the most useful for a storyteller, Anna Maria studied playwrighting at NIDA with Paul Thompson and scriptwriting at the Australian Film Television and Radio School. An early play, Tinsel and Ashes, continues to be performed by small theatre companies all over Australia.
In 1988 Anna Maria published a collection of columns and essays called Cats, Cradles and Chamomile Tea. She has also written several opera libretti for the Australian composer Gillian Whitehead, including Bride of Fortune (Perth Festival 1991) which won her a Pater Award. Bride of Fortune is set in the 1950s and tells the story of Grazia, a young Italian immigrant to Melbourne who makes an ill-fated arranged marriage. The opera was described by The Australian as 'lucid, intelligent . . . a vivid and often moving exploration of a specific migrant experience. . .' Dell'oso and Whitehead's latest operatic collaboration is My First Million, a black comedy set in a shopping centre.
Anna Maria now writes fiction full time. In 1998 she published a collection of stories, Songs of the Suitcase, and she is currently working on a novel, Beating Time, a tale of theft, fraud and midlife crisis among a group of musicians and instrument makers. She lives in the inner West of Sydney with her husband, their two school-aged daughters and a baby son.
Anna's Educational Activities
Anna Maria's multi-skilled experience as a fiction writer, journalist and film critic enables her to offer various talks and workshops including one ('Visitations, Apparitions, Angels – The Process of Writing') which is specifically devoted to the needs of HSC students. Other talks include 'Suitcases of Memory – A journey through time, writing and inspiration' and 'Fresh Words Daily', an insight into the working life of a journalist. Talks and workshops may be a single 45-min session or a full-time 3 – 5 day residency. Please feel free to discuss your particular school's or students' needs as she is happy to custom-design courses, talks and workshops. She is also available to tutor students and classes through e-mail. For details, please contact Lateral Learning.
Anna currently divides her time between teaching and writing fiction. Anna has recently been awarded a Breaking New Ground Grant by the Literature Board of the Australia Council.
Anna has lectured in Creative Writing at the University of Newcastle and run writing workshops in schools and libraries throughout New South Wales, Anna's style of teaching is to work with many different visual resources which she can adapt to inspire students of all ages and from a variety of backgrounds and interests. For example, Anna recently devised and taught a six week writing course for Carers NSW in a unique national project to provide carers with writing and publishing opportunities.
Anna is currently presenting creative writing classes for Sydney University's Centre for Continuing Education and also for the Refugee Language Program at Sydney University's Centre for Peace and Conflict Studies.
Anna has also founded Triple-I (Ideas In Ink), a writing group and social network for young women in the inner-west of Sydney. Triple-I is based on a shared love of coffee, bagels, writing and reading