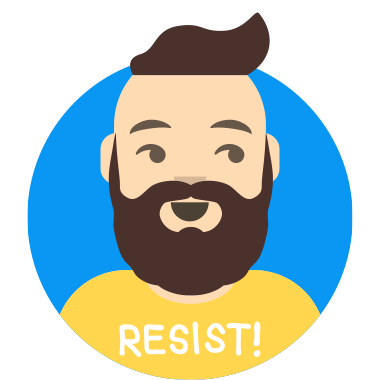 The pages in Chris' book are many and varied. He has been a primary school teacher, worked in education and public relations at Taronga Zoo, a national bookseller, Children's Development Manager, and Education advisor for a CDROM science project from Purdue University (USA). Now he is a full time children's author of more than 30 titles (fiction, non-fiction and picture book). From 2004-2008 he was an ambassador for the Federal Government's National Literacy and Numeracy Week initiative and he is an ambassador for 2012 the National Year of Reading.
His most recent titles are the picture book Sounds Spooky (illustrated by Sarah Davis) published by Random House Australia and the downloadable app Zoo You Later — Monkey Business. New Apps are under development. In 2012 he will have a number of new titles including the picture book Pythons (illus. Mark Jackson) with Walker Books and also new titles with Random House.
Chris is a popular international speaker, talking about his own works and Australian children's books in general. He has appeared at international conferences and festivals including the Asian Festival of Children's Content, the Manila Literary Festival, the Summer SCBWI Conferences and shortly at Bookaroo (New Delhi) and the Hong Kong Literary Festival. Chris is also Co-Regional Advisor for the Society of Children's Book Writers and Illustrators (SCBWI) as well as being on the International Advisory Board for the SCBWI.
Chris has acquired an extremely broad knowledge of children's books and teachers' needs and his titles are published widely. His work includes teachers' resource packs and booklets including the 2009 and 2010 e:lit publications Exploring the CBCA Short List, articles, songs and many books for trade and education publishers, including Scholastic's Eyespy series — Rainforest Animals, Party Animals, Endangered Animals and Night Creatures, as well as Rainforests and Alpine Regions, for Heinemann's Ecosystems of Australia series. He is well known for One child, illustrated by Steven Woolman, described by reviewer Margaret Dunkle as 'a thinking, caring message in picture book format'. This book was winner of the Wilderness Society Environment Award for Children's Literature (Australia), Skipping Stones Picture Book of the Year (USA), nominated as a Notable Book by the CBC and shortlisted for the Koala Awards. Chris's other titles include Zoo You Later, a collection of funny animal escape stories he gathered at the zoo, which is illustrated by well known cartoonist Kerry Millard.
His other books include two titles in the My Australian Story series, New Gold Mountain and The Melting Pot, and Seams of Gold, which all explore different aspects of the Chinese community in Australia. His recent titles include 30 Amazing Australian Animals (illustrator Greg Rogers), Locally Wild and 60 Classic Australian Poems (illustrator Greg Rogers). Chris has just finished the libretto for a children's musical, Pa's Christmas Star.
Teaching notes for some of Chris' books are available at www.chrischeng.com.
Chris's Public Speaking Activity
Since 1992 Chris has been a regular guest at book fairs, libraries, schools and children's book events, including Nestlé Write Around Australia and the Sydney Writers' Festival and has been a mentor for The Children's Book Council Frustrated Writers competition. He has been a judge of the NSW Premier's Literary Awards and holds a Master of Arts in Children's Literature at Macquarie University,
He is a popular speaker, panelist and presenter for both children and adults. He has also presented talks both here in Australia and in American Universities on Australian Children's Literature and on being a children's author. He frequently appears in the media and he also hosts and MC's many children's literature functions.
Chris says 'I have the best job in the world … and I rather enjoy talking about it! I have many stories to tell. Kids are fantastic. I love their honesty, their openness and that they are real. I get a huge buzz from writing and making it fun for kids — which I never thought it could be at school. I love sharing some of that fun and the joy of writing and the game of playing with words to the kids I work with.'
Chris is happy to discuss school needs and requirements and fit in where appropriate. His visits and writing workshops include the writing process; his work; writing historical fiction and the processes involved in research. He is also available for seminars and conferences.
Chris lives with his wife in Sydney and lots of the inner city animal life. He rather enjoys a fine latte in the King Street coffee shops.