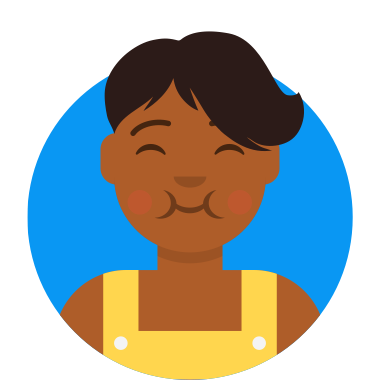 Erin Vincent is a highly respected journalist who has worked both here and the in US for publications such as The Australian, The Sunday Telegraph, Marie Claire magazine, Grazia magazine, and America's biggest selling publication People magazine. She is also the author of the acclaimed memoir Grief Girl: My True Story published in Australia by Pan Macmillan and in the US (where it is in its 3rd printing) by Random House. In 2007 Grief Girl was named a New York Public Library's Best Book for the Teen Age and was an American Library Association Best Book for Young Adults Nominee.
Grief Girl is the story of what happened to Erin and her two siblings when a speeding tow truck killed their parents when Erin was 14. It is a story of grief but it is also a story of humour, hope and eventual triumph, as Erin focuses not on what happens to you, but what you do with it. As Erin says… "I want to show kids and teens you can overcome adversity; that your circumstances don't have to determine your whole life – you have a choice. For me that choice was my education. I knew that if I did well at school I could have the life I dreamed of."
In addition to her writing, Erin is much sought after speaker both here and in the US. She has appeared on a host of national TV and radio programs including Channel Seven's Sunrise, ABC's The Conversation Hour with Richard Fidler, and Life Matters with Richard Aedy, as well as national radio programs in America. She has been a keynote speaker at the Society of Children's Book Writers and Illustrators annual conference in Los Angeles, the Los Angeles Times Festival of Books, and has given workshops and lectures at schools, universities, libraries, and bookstores in New York, Los Angeles, San Diego, and Sydney. As a former theatre actress who received rave reviews in the Los Angeles Times and the LA Weekly for her varied performances, Erin loves speaking in front of a live audience. "I know there's this myth that most authors don't like speaking in public, but I have to say, I actually enjoy it more than sitting alone in my room and writing!"
In the midst of all of this writing and speaking, Erin decided she wanted to indulge another passion – fashion. So she obtained a degree in fashion design and moved to the US where she spent many years working for the world's biggest fashion houses – Versace, Dolce & Gabbana, and Ralph Lauren. "Teenagers, especially girls, love to hear all about my fashion life. Once they know about my experiences with the world's biggest photographers, celebrities, and design houses they listen to anything I have to say about schoolwork, writing, journalism, and life. It's a wonderful ice-breaker."
---
Praise for 'Grief Girl'
" I am in awe of books like Erin Vincent's. More than just a story of unbearable loss, it is a story of survival, it is a story about being orphaned and terrified, and it is amazing that not only did Erin Vincent carry on–but she became a writer and shares her story with us, elegant, simple, heartbreaking." – A.M. Homes, author
" A compelling, searingly honest and often bleakly funny account of what it is like to be unexpectedly orphaned." – The Age
" A gripping memoir… Gritty language, a swift pace, and glimpses of humor amid tragedy make this a page-turner. – School Library Journal, USA
" After any death, there is bound to be searing anger as well as grief. In this amazing tale of woe, venality, treachery, larceny and plain old-fashioned abuse, Erin Vincent tells the story of her parents' death, and the harrowing Dickensian fallout which then ensued. GRIEF GIRL is a story of righteous indignation, bruising sorrow but a final triumph that has you cheering for this wonderful woman by the end." – Carolyn See, author
To read what Erin has to say about the writing of 'Grief Girl' you can go here.