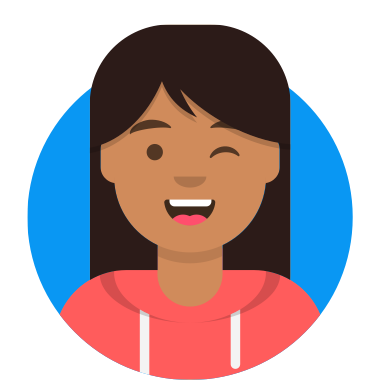 Sofie Laguna originally studied to be a lawyer, but after deciding law was not for her, she trained as an actor. Sofie is now an author, actor and playwright.

Her books for young people have been named Honour Books and Notable Books in the Children's Book Council of Australia Book of the Year Awards and have been shortlisted in the Queensland Premier's Awards. She has been published in the US and the UK and in translation in Europe and Asia. Her picture book, On Our Way to the Beach, was included in the White Raven 2005 annual selection of outstanding international children's books by the International Youth Library (Associated Project if UNESCO).
Sofie's books include My Yellow Blanky, Too Loud Lily, Bill's Best Day, Surviving Aunt Marsha, Bad Buster and Big Ned's Bushwalk. Her novel, Bird and Sugar Boy won Honour Book in the CBCA Awards in 2007. Sofie has two more picture books recently released; Boris Monster, Scared of Nothing and Stephen's Music – (CBCA Notable Australian Book 2008). Sofie has just released her first novel for adults, One Foot Wrong, which is also scheduled for publication throughout Europe, the United States and the United Kingdom. She has also written the screenplay, scheduled for pre-production January 2009.
PRESENTATIONS AND WORKSHOPS

Before Sofie Laguna became an author she worked for many years as an actor. In her presentations for Preps to Grade 2 Sofie performs a play based on her book My Yellow Blanky. Complete with costumes and props, she plays the main character in the performance, a highly energised five-year-old, and children from the audience play the other parts, from puppy dogs to Mum. The show is physically demanding and highly interactive giving the students an opportunity to understand the connection between text and performance.
There is also a strong theatrical element in Sofie's presentations for middle and upper primary students. After speaking with students about the different inspirations for her stories Sofie plays director, directing the students to act out scenes from her novels Surviving Aunt Marsha and Bird and Sugar Boy. She has found this to be an excellent way of engaging the audience in her work and giving them a deeper understanding of character.
In her writing workshops – which she tailors to suit all age groups – Sofie has a range of writing exercises based on the five senses and the memories that stimulating these senses can evoke. Sofie also runs workshops in developing strong, memorable characters. The sessions end with 'real life' interviews where students play the characters they have created on the page. This part of the workshop is enormous fun and reminds students that part of the driving force behind Sofie's work is joy and humour.
Sofie Laguna loves an audience of both children and adults. As a performer she is funny, warm and approachable. Sofie is passionate about writing and this communicates itself to her audience through her refreshing and contagious enthusiasm.'