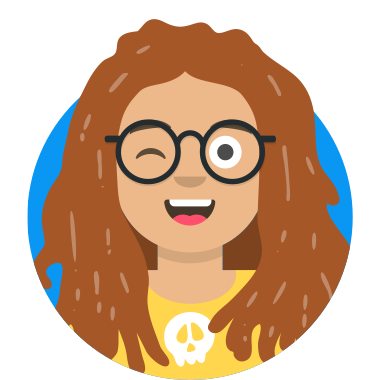 Elizabeth Honey is a writer and illustrator of poetry, picture books and novels for children. Her work is always full of fun, with action packed stories, lively characters and zany illustrations. She is probably best known for her novel 45 & 47 Stella Street and everything that happened which was a CBCA Honour Book, and since then has written a number of highly entertaining novels, such as Don't Pat the Wombat, Fiddle-back, Remote Man and Cauldron Bay. She has also written and illustrated a number of picture books, including The Cherry Dress and Not a Nibble which was the CBCA Picture Book of the Year.
Elizabeth is also well known for her poetry, with best-sellers such as Honey Sandwich and Mongrel Doggerel. Man on the Moon is a collection of action rhymes for young children, with funny sounds, whacky illustrations and a whole set of instructions for actions and activities available on the Allen and Unwin website. Elizabeth has also written a book about making little books, fittingly titled The Book of Little Books.
As a child Elizabeth read lots of books, was a show-off, a good drawer and wanted to be a trapeze artist. After she finished school she went to Swinburne Art School.
She had lots of different jobs but always kept on drawing. After a number of years she started drawing and writing children's books. Now a much awarded author and illustrator, Elizabeth lives in Melbourne with her graphic designer husband, two children and a dog.
What Can Elizabeth Do for You
Elizabeth Honey is a very popular visitor in schools with sessions ranging from How a Book is Made (including a demonstration of her illustrations), Danger, Author-Illustrator at Work (where she talks about her writing life), Make a Little Book (a workshop session where everyone makes a little 16 page book) and Having Fun with Poetry.