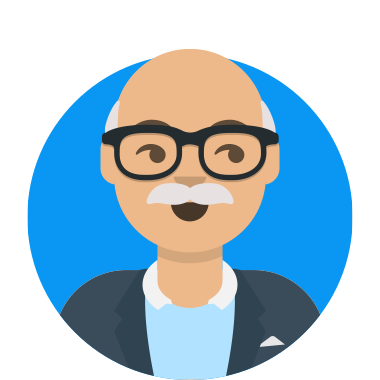 Anthony Hill is the author of 15 books for both children and adults. Born in Melbourne in 1942, he has lived in and around Canberra for many years. A former journalist and speech-writer for the Governor-General, he is now a full-time author.
Antony's Rich Literary Path
His first book was The Bunburyists (Penguin, 1985) telling how, with his wife and daughter, the family dropped out to run an antique shop in a country village for five years. This was followed by the highly successful Antique Furniture in Australia (Viking/Penguin, 1985) which was in print until very recently.
Anthony Hill began his books for children with Birdsong (1988), followed by the award-winning The Burnt Stick (Viking/Penguin) illustrated by Mark Sofilas. It was the Christian Children's Book of the Year in 1995 and was awarded an honour book for Younger Readers by the Children's Book Council of Australia.
Anthony Hill and Mark Sofilas produced Spindrift (Penguin,) a CBCA notable book for 1996, the same year in which Anthony Hill published The Grandfather Clock (Lothian). His collection of short stories Growing Up & Other Stories was published by Ginninderra Press in Canberra, and was a CBCA notable book in 1999.
In 2001 Anthony Hill published a best-selling biographical novel, Soldier Boy (Penguin), telling the true story of Jim Martin, the youngest-known Anzac. This won the 2002 NSW Premier's Literary Award (Ethel Turner Prize) and was an honour book in the CBCA awards.
In February 2002 Penguin published a children's ghost story, Forbidden, again illustrated by Mark Sofilas. In September that year Penguin also published another WWI biographical novel by Anthony Hill, Young Digger, as a companion book to Soldier Boy. It is the true story of a French war orphan, adopted as a mascot and smuggled to Australia by a returning air squadron in 1919.
The Shadow Dog, a memoir of Anthony Hill's own dog, Sebastian, was published in 2003, illustrated by Andrew McLean. In March 2005 Penguin published Animal Heroes, a collection of 21 stories about the dogs, horses, pigeons, mascots and other animals who have served with Australia's armed forces in peace and war from Gallipoli to the present.
In 2006 Anthony Hill published Harriet (Penguin), illustrated by Coral Tulloch. This book recreates the life of Harriet, a Galapagos tortoise, who died in Queensland only recently and was believed to be around 175 years old. Also published in 2006 was River Boy (National Museum of Australia Press), illustrated by Donna Rawlins. Part of the National Museum's Making Tracks series, River Boy tells of Nat Shannon who runs away from his uncle's farm to join the river boats. In 2007 Anthony published his first picture book for very young readers, Lucy's Cat and the Rainbow Birds, illustrated by Jane Tanner, and this became a Notable Book in the Early Childhood category of the 2008 CBCA Awards.
With the assistance of a grant from the Australia Council, Anthony has researched and written a biographical novel based on the life of one the young servant boys who sailed with Captain Cook on board HM Bark Endeavour This latest book, Captain Cook's Apprentice has won the NSW Premier's 2009 Young People's History Prize.
For more information go to www.anthonyhillbooks.com