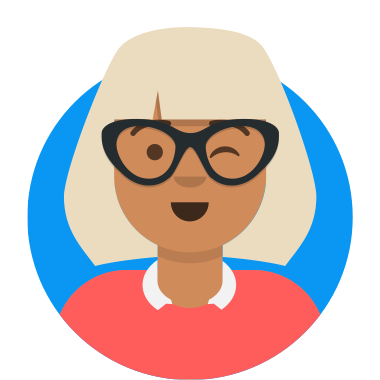 Jane Carroll is one of the most popular authors on the Lateral Learning list, much of her work taking her to schools in remote country areas. She receives many repeat invitations. Although most of her books are suitable for K-6 students, her considerable writing and teaching experience equips her to conduct workshops on different aspects of the writing craft for students from kindergarten through to year 12, and also for teachers and other adults. She is also happy to talk generally about her work to groups of students from kindergarten upwards.
Jane grew up on a farm in southern New South Wales, attending a one-teacher primary school which sat, surrounded by gum trees, in a flat paddock. This early education, the farm and her family have greatly influenced the flavour of her novels for children . After university Jane worked as a copywriter, travelled and worked in Europe, and helped to run the family farm before marrying, completing her Dip Ed and teaching. After having three children Jane began writing for children and published her first book, Normie, in 1989. Having lived in Cooma at the foot of the Snowy Mountains for twenty-two years Jane and her husband are now sharing their time between Cooma and Broken Hill and the far west.
Jane's titles include Goose, Ribbons for her Hair, Jade McKade, After Alice, Thambaroo and most recently Mr Moonlight. She has been short-listed for the KOALA awards, the Western Australian Young Readers' Book Award, and the Multicultural Children's Literature Award and some of her books have been named as CBC Notable Books. A Reading Time review of After Alice stated, 'This simple story of two girls and their struggle to redefine a place in their family, set in the Australian countryside, contains an emotional intensity and a calibre of writing that sets it against the very best in children's writing today.'
JANE'S WRITING WORKSHOPS
WRITING WORKSHOPS — Suitable for Kindergarten to Year 12, and also teachers and other adults.
Writers engage readers in a creative partnership. How? The questions and answers arising from this premise form the basis of my workshops.
How do you write in such a way that people want to read what you have written? How do you get your writing right?
Some of the answers can be encapsulated in phrases like, 'show don't tell', 'make a scene of it', 'make your story fat', 'make movies in your head', 'go for detail'.
In Jane's workshops students work on short intensive pieces to achieve specific goals and discover techniques. In doing so the students find they can produce memorable writing that connects with the reader. If and when the writer is ready to write a whole story s/he will continually reinforce and develop those techniques that have been used with such success and enjoyment in the shorter pieces. A story may be the culmination rather than the starting point in achieving the writer's primary goal of connecting with the reader.
The feedback on Jane's writing workshops is always positive: 'Excellent at reaching various levels of student understanding and writing skill. Excellent rapport with students – natural, genuine, interest in students. Students raved to parents, who then passed on these rave reviews.' … 'You have a special magical glow that is communicated to the students and translated into their actions and thoughts …'
General feedback from Jane's school visits
'Great interaction between Jane and the students – she gave them practical, useful ideas to consider for their own writing.'
'The children thoroughly enjoyed her workshop and the techniques she taught were very successful, which was evident from the stories they produced.'
'I was amazed at the children's results — thanks!'
'Jane Carroll was excellent in how she talked to the children. The activities were challenging and her talk gave the children a good insight into how she approaches her own work.'